Nummer 63 (15 april 2023)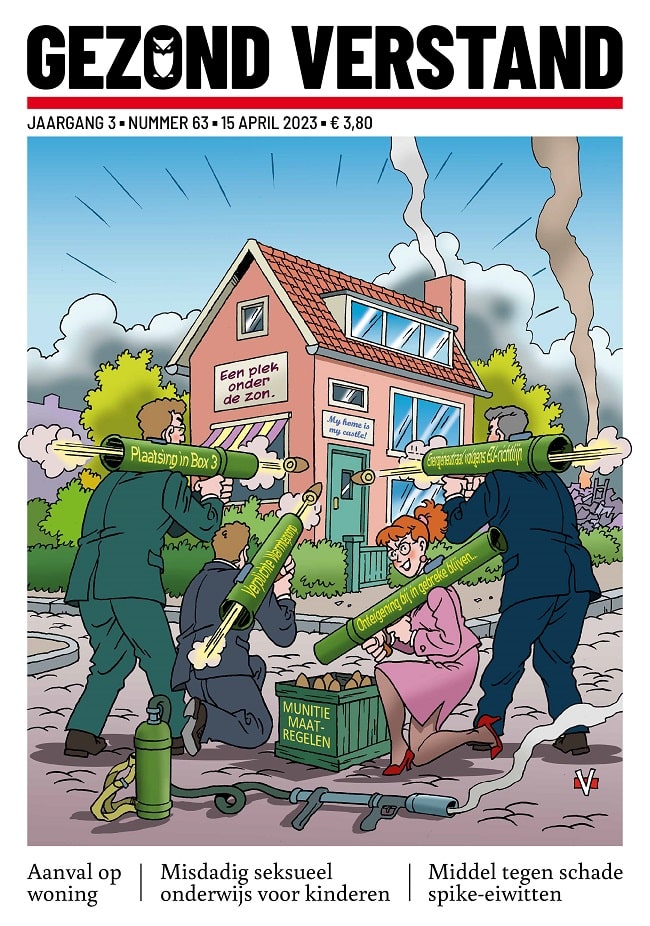 In dit nummer:
Aanval op eigen woning
Misdadig seksueel onderwijs
Middel tegen schade spike-eiwitten
Aanklacht tegen Trump
HAARP
Ben je (nog) geen abonnee?
Gezond Verstand is voor abonnees online te lezen.
Ben je nog geen abonnee? Meld je dan hier aan.
Je kunt Gezond Verstand ook los bestellen of downloaden (PDF) in de webshop.

De bronnen en voetnoten per artikel.
Het eigen huis in tijden van transities
Sri Lanka in neo-koloniale wurggreep
Amerikaanse memes propageren nieuwe As van het Kwaad
Nattokinase, een mogelijk medicijn tegen de spike-eiwitten van de coronaprik
Nattokinase. Yanagisawa Y, Chatake T, Chiba-Kamoshida K, Naito S, Ohsugi T, Sumi H, et al. December 2010.
Tetsuya Mizutani, Scientias.nl. juli 2021
Biochemical and Biophysical Research Communications. Sept 2021
Molecules. Jukly 2022
Degradative Effect of Nattokinase on Spike Protein of SARS-CoV-2. Takashi Tanikawa 24 August 2022
Dr McCullough: The Most Promising Substance Against Spike Proteins Is An Enzym Called Nattokinase. March 10, 2023
Reacties en dialoog (alleen voor abonnees)
Alleen abonnees kunnen hier reacties plaatsen.
Op het ledenforum vind je een totaaloverzicht van alle reacties en discussies op deze website.