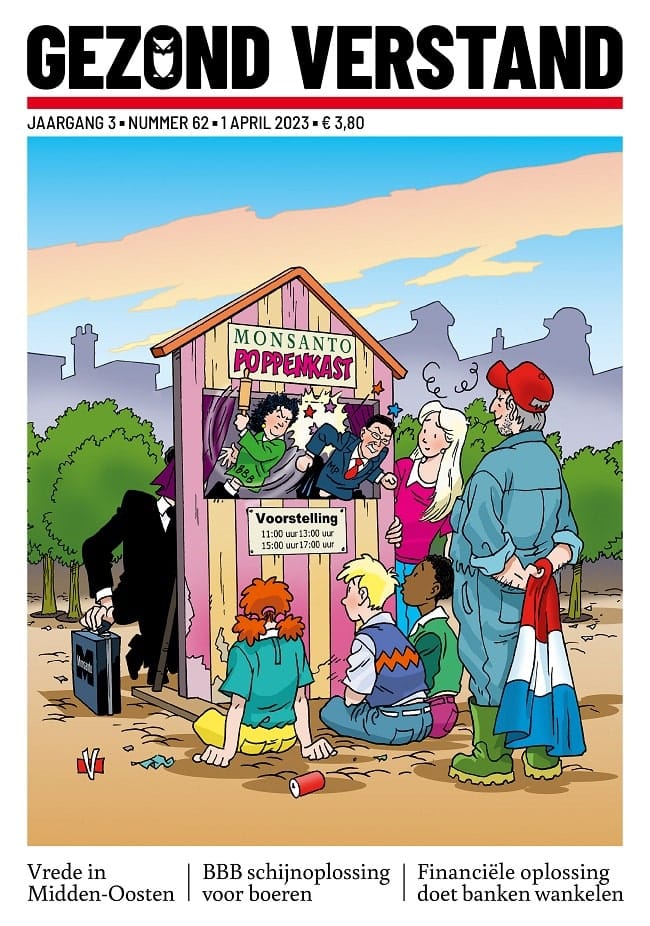 In dit nummer:
Vrede in Midden-Oosten
BBB schijnoplossing
Banken wankelen
Stilte voor de storm
Woke als breekijzer
Ben je (nog) geen abonnee?
Gezond Verstand is voor abonnees online te lezen.
Ben je nog geen abonnee? Meld je dan hier aan.
Je kunt Gezond Verstand ook los bestellen of downloaden (PDF) in de webshop.

De bronnen en voetnoten per artikel.
Invoering CBDC stevent af op mislukking
Geopolitieke aardverschuiving zorgt voor vrede in Midden-Oosten
Remdesivir, een dodelijk medicijn uit de koker van Fauci
Medscape february 2020: Remdesivir Under Study as Treatment for Novel Coronavirus
BMJ november 2020: WHO recommends against the use of remdesivir in COVID-19 patients in Clinical Pharmacology and Therapeutics April 2021: Remdesevir and renal failure
RIVM november 2022: Ebola herzien
Cornell University January 2022: effectiveness of Ivermectine
J. Mercola februari 2023: Criminal Investigation for Excess Deaths Due to Remdesivir
Reacties en dialoog (alleen voor abonnees)
Alleen abonnees kunnen hier reacties plaatsen.
Op het ledenforum vind je een totaaloverzicht van alle reacties en discussies op deze website.