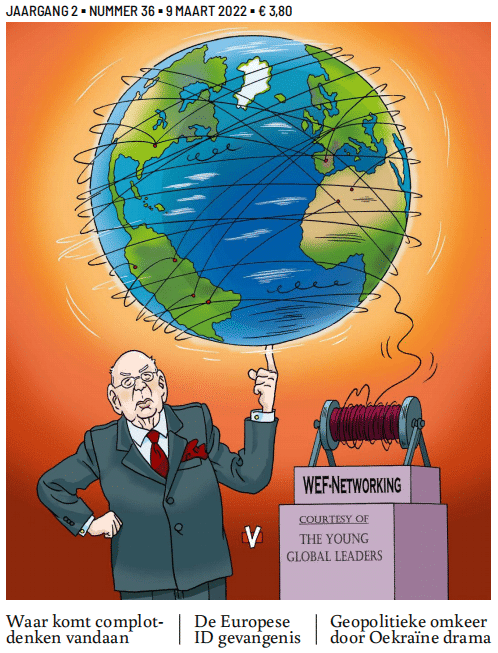 Gezond Verstand verschijnt iedere twee weken op papier en is 10 dagen later online te lezen voor abonnees.
Ben je nog geen abonnee?
Meld je dan hier aan
.
De bronnen en voetnoten per artikel.
Nieuws uit de Covid-oorlog
Hoe georganiseerd kwaad de macht kan grijpen
Een wetenschap over de aard van voor politieke doeleinden aangewend kwaad.
A. M. Lobaczewski c.s.
1e Engelstalige uitgave 2006 bij Red Pill Press.
Nederlandse vertaling uit het Engels door F. ter Marsch en Quantum Future Group Inc. (Pilule Rouge) 2016. ISBN: 978-2-916721-76-7
Het oorspronkelijke Poolse manuscript dateert van 1984
* Political ponerology is an interdisciplinary study of social issues primarily associated with Polish psychiatrist Andrzej M. Łobaczewski (1921 – 2007). As a discipline, it makes use of data from psychology, sociology, philosophy, and history to account for such phenomena as aggressive war, ethnic cleansing, genocide, and despotism. A full blown-pathocracy is known as a totalitarian state and characterized by a government turned against its own people. A pathocracy may emerge when a society is insufficiently guarded against the typical and inevitable minority of such abnormal pathology, which Łobaczewski asserts is caused by biology or genetics.
** Martha Stout (born August 12, 1953) is an American psychologist and author. She has written a number of books on psychology, translated into many languages, including The Sociopath Next Door: The Ruthless Versus the Rest of Us, The Myth of Sanity: Divided Consciousness and the Promise of Awareness, The Paranoia Switch: How Fear Politics Rewires Our Brains and Reshapes Our Behavior and How We Can Reclaim Our Courage. In 2005, her book The Sociopath Next Door won the Books for a Better Life Award, Best Book in Psychology.
*** Hervey Milton Cleckley (September 7, 1903 – January 28, 1984) was an American psychiatrist and pioneer in the field of psychopathy. His book, The Mask of Sanity, originally published in 1941 and revised in new editions until the 1990s, provided the most influential clinical description of psychopathy in the twentieth century.
Reacties (alleen voor leden)
Alleen abonnees kunnen reacties plaatsen.